Trees
We spend all year carefully tending to 7 different species of evergreen trees primarily for our choose and cut season before Christmas. We will also hand pick and "dig" a select number of trees to be sold as landscaping for after Santa's visit.  
We often get asked what the difference is between the types of Christmas trees.  Below you will find a picture and short description of each one our species to help you decide which one to take home with you this year.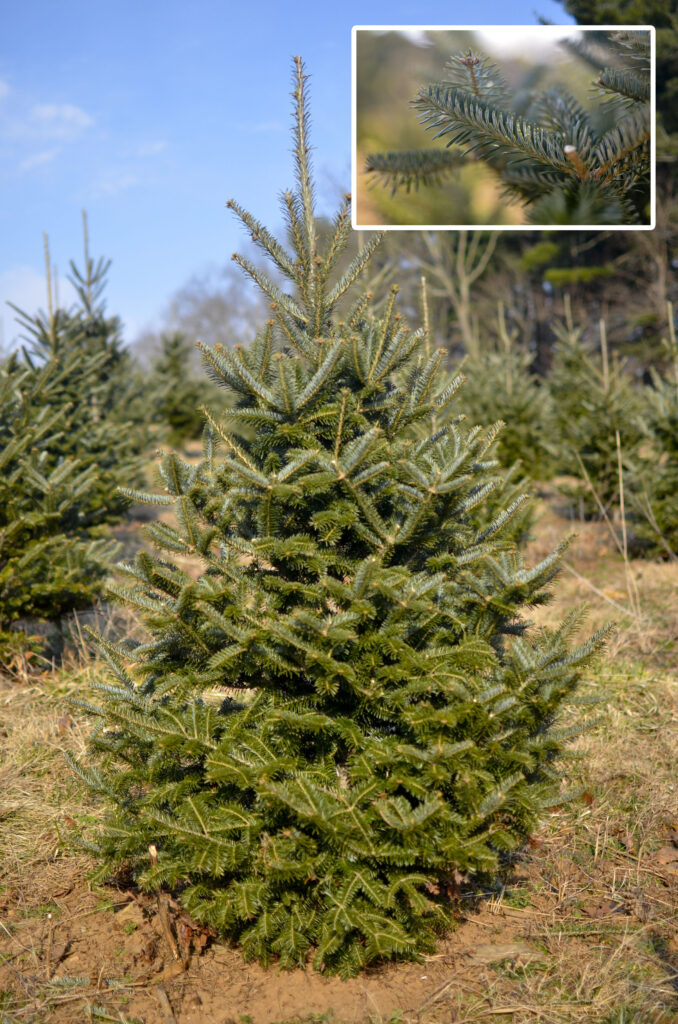 Abies fraseri
Soft, short, shiny, dark green needles with silver/blue on the underside
Known for good needle retention with strong branches for ornaments
Thrives with cool, moist, and well drained soil
Does not require full sun
Sometimes misspelled Frasier Fir
Pseudotsuga menziesii
Short, soft, green needles
Full and dense tree
Popular Christmas Tree with good needle retention
Thrives in moist and well drained soil
Picea abies
Fast Growing
Dense, dark green, short and sturdy needles
Strong branches make for an ideal windbreaker
Attractive ornamental with graceful, drooping branches as it matures
Thrives in average soil conditions
Moisture in the soil enhances the dark green color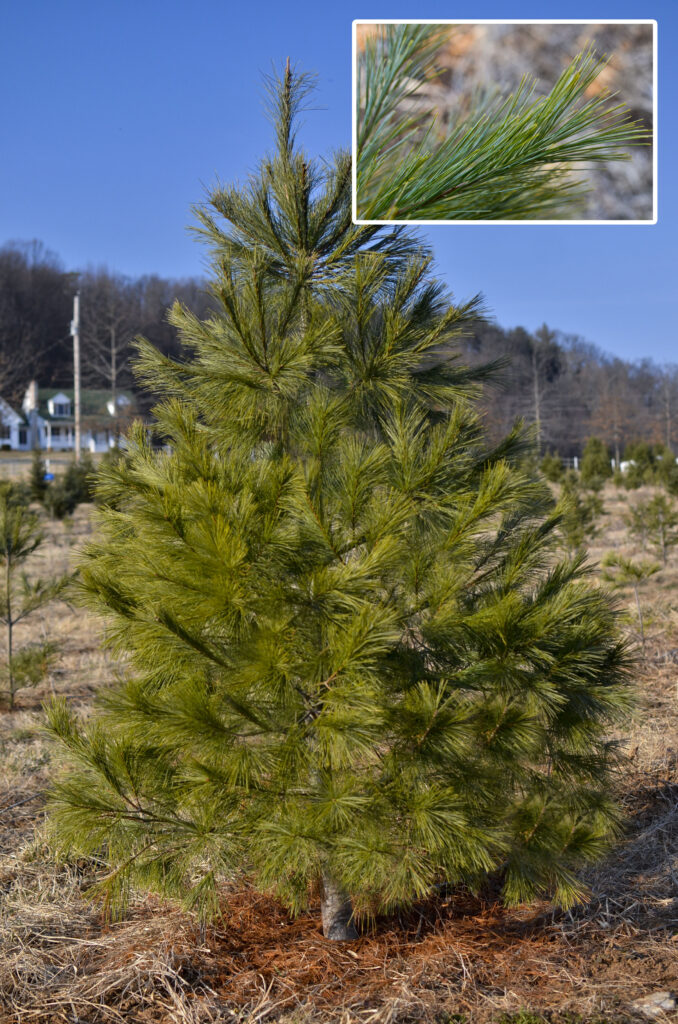 Pinus strobus
Fast Growing
Five needled pine with long, soft, light green needles
Grows in all soil types (rocky, wet or normal)
Natural windbreaker or screening tree for landscaping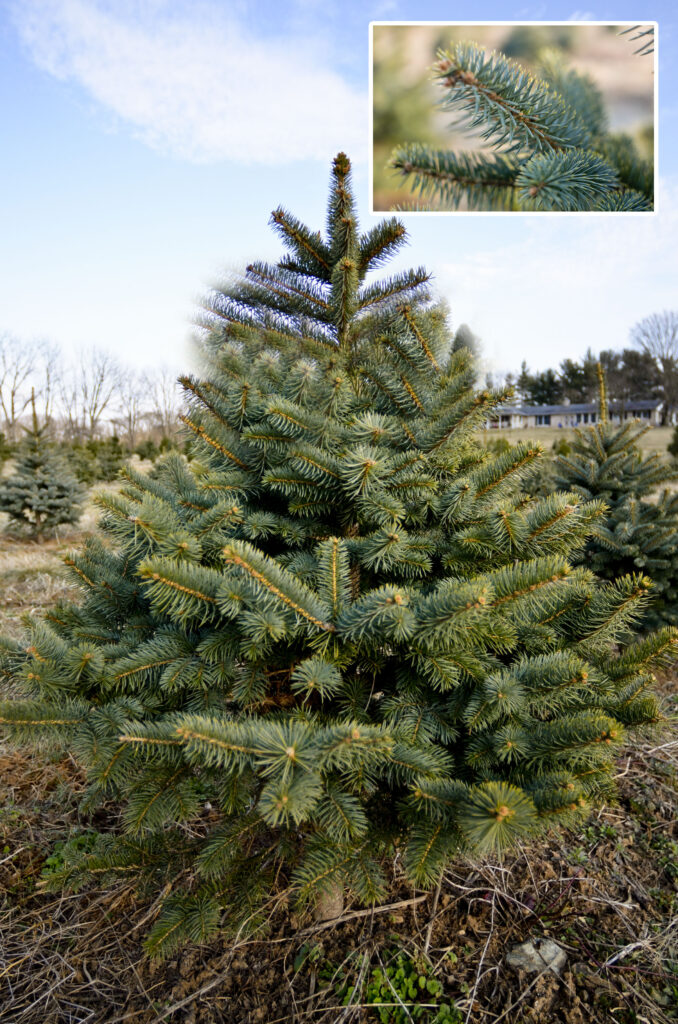 Picea pungens glauca
Stiff needles with blue/green color
Sturdy branches make for an ideal landscaping tree
Grows best in ordinary soil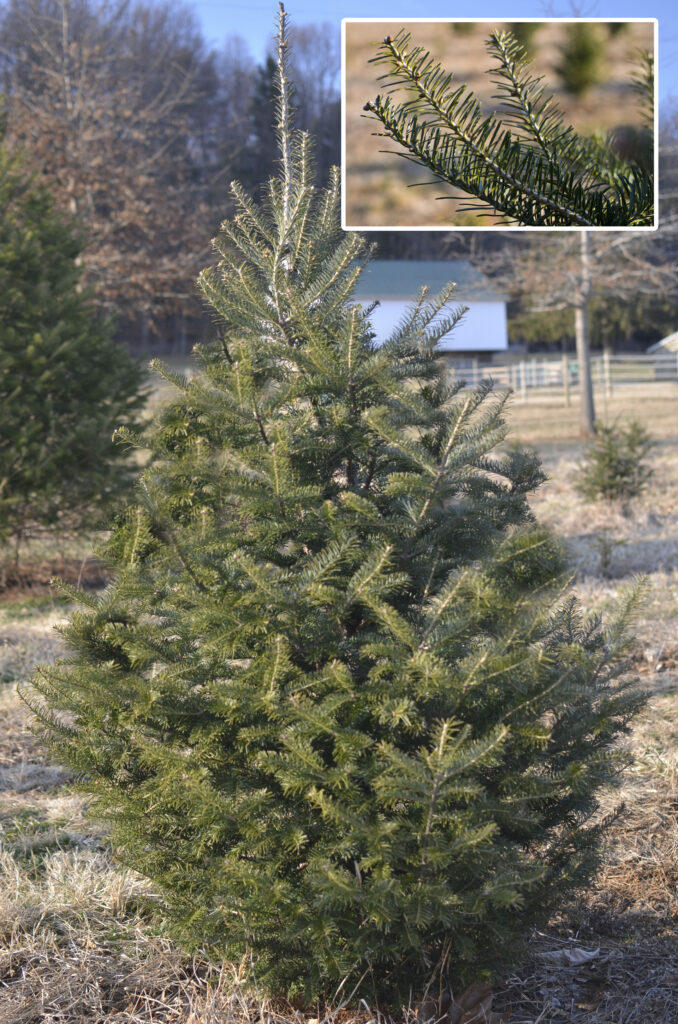 Abies balsamea var phanerolepis
Deep green to blue needles with hints of silver on the underside
Often mistaken for Fraser or Balsam Fir
Also known as West Virginia Balsam Fir, originating from Canaan Valley, W.V.
Able to grow in areas that other Firs cannot
Thrives in well drained and moist soils
Breaks bud later than most and survives frost better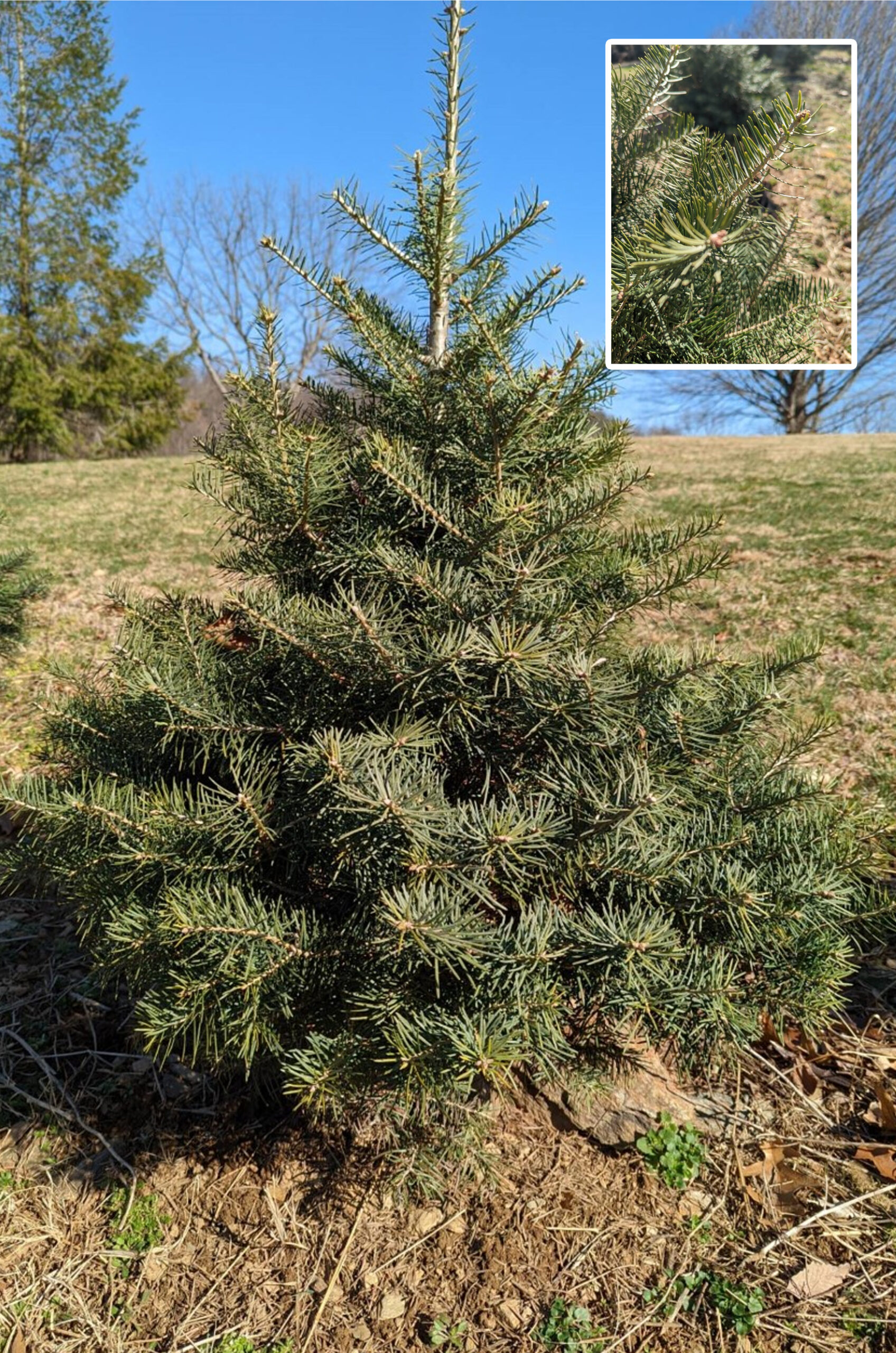 Abies concolor
Soft, silvery blue needles
Slight aroma of citrus when needles are broken open
One of the best firs regarding needle retention
Easy to care for with drought resistance 
Grows best in full sun and well drained soil